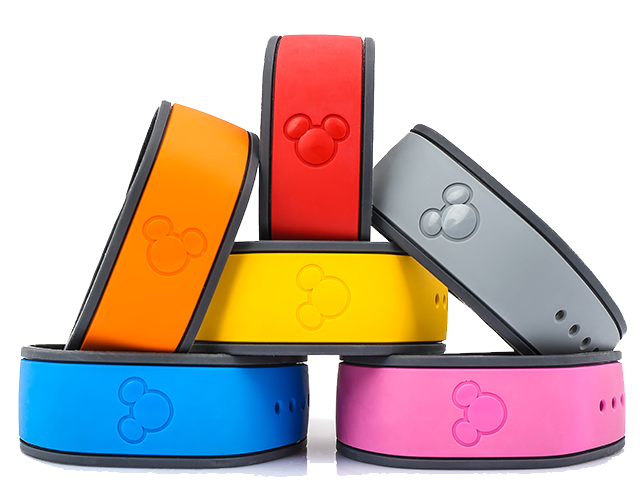 Will I Get Free Magic Bands:
Yes. Disney will either mail them or give them to you on resort arrival. You can customize them at
My Disney Experience
as soon as you are booked and have a confirmation number. Your magic band acts as your room key as well.
Can choose Magic Band Colors?
If you book soon enough and Disney has time to mail them to you, then yes. You do this through the
My Disney Experience
interface.
Can I Link Tickets to My Magic Bands?
Yes. You can link any disney tickets to your magic bands through the
My Disney Experience
interface. Read the section below for info on saving money and time by purchasing
wdw tickets through us
.
How Do I Get Tickets?
You can get them through disney directly, at the gate, or
through us
. All methods will link to your disney account and magic bands. On multi-day tickets, buying through us will normally save you anywhere from $10-$50 per person (the savings really add up). You can elect to receive tickets instantly via email, or via postal mail.
Please explain the rental process in a nutshell:
You would be amazed how easy it is to rent through DVC owners. Simply follow these steps:
1] Use our
dvc availability calendar
to search for open dates in the DVC system.
2] Find open dates and resorts which match your needs and budget.
3] Request booking at
this link
and fill out a few quick pages.
4] Our team will then go out and match you to a DVC owner who will provide the rental for you.
5] On match, we contact you with details and an invoice for you to approve.
6] You review and approve the invoice and then send you multiple welcome emails.
7] Go have fun at WDW!
What are my payment options?
Refer to our
payment rules
page for those rules.
Do you need to be a DVC Owner to Rent?
No -- Anyone can.
How Long Does It Take to Find an Owner Match?
Usually 6-72 hours. We will let you know either way.
What Is The Best Time to Book?
DVC bookings open up officially at the 11 month mark. Please refer to our
best time to book a dvc resort
page for specific information on using timing to your advantage.
What If You Can't Book My Desired Reservation?
We will contact you if your dates are sold out. We will NOT charge you if we can't fill your reservation. Always be flexible and give us alternates. We ask that you give us 6-72 hours to check dates and work with the owners to find a match.
Are Reservations in My Name?
Yes. When you arrive you will identify yourself with a photo ID. The check-in desk has the renters name (you) only on their screens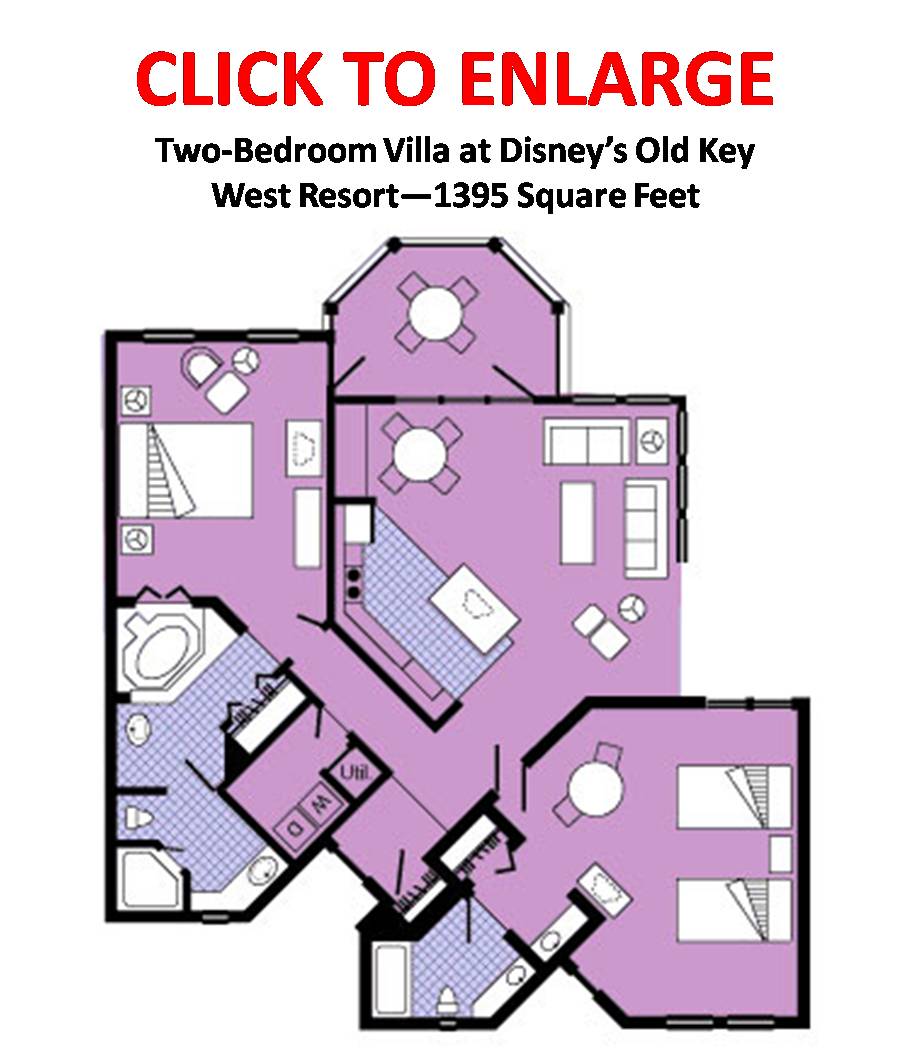 What is a DVC resort?
As Walt Disney World expanded, Disney decided to sell timeshares in some of their best resorts. These luxury resorts are partially owned by each vacation club member and these members pay up front for use of these resorts for upwards of 30+ years. These are the same luxury resorts that disney rents out itself (Animal Kingdom Lodge, Beach Club, etc).
Guests renting through the DVC (Disney Vacation Club) are treated just like regular resorts guests except that housekeeping only comes once a week (usually on WED or at the end of your stay). Units are typically larger and more appointed than a regular disney hotel room. Deluxe studios have kitchenettes, one bedroom and larger units have full living rooms and full kitchens (not to mention laundry machines). 2 bedroom units are as large as condos and small homes.
What is the Disney Vacation Club ???
Disney offers partial ownership for 30+ years to several of their high end resorts to individuals. Disney Vacation Club owners purchase rights to these Disney facilities, kind of like a timeshare except with Disney magic spun into it. Each Disney vacation club owner has access to all of DVC facilities including Bay Lake Tower, Fort Wilderness, Old Key West, Boardwalk, Animal Kingdom Lodge, etc....
DVC owners typically do not use all of their vacation days each year and often have extras. Members have the option of rolling them over each year or doing something else with them. DVC owners rent then out here.
Do Nights all Cost the Same?
No. Each day, room type and resort has a weight assigned to it. That is how the system works. For instance, getting a room on a weekend (or holiday) cost more than on a weekday. Our
cost calculator
will show you what the costs are of days and resorts.
What Resorts Are Least Expensive?
Each resort has a
set demand and rate
. The least expensive resorts in order are Old Key West, Animal Kingdom and Saratoga Springs. When requesting a rental, choose one of these as a backup as their dates are easier to get. They are all deluxe resorts and gorgeous.
What is max occupancy of each room?
See our
dvc occupancy limit
page for information on each room type.
What are the bed configurations of each resort?
See our
dvc bed configuration
page for information on each room type.
Will I Really Save Up to 60%?
Savings vary by date and resort. Disney Vacation Club members, who are renting to you, get huge discounts on their suites and villas because they paid in advance for 30+ years for their rooms. Just check out
Disney's site
for a comparison on how much you save.
Do we ever offer special sales?
DVC Owners sometimes offer last minute deals. To sign up for these
click here
to add yourself to our flash sale notification system. In addition, you can make your phone
send an alert
whenever you get an email from us.
How Do We Keep You Safe:
Your vacation is an investment.
Refer here
to see how DVCreservations helps protect both owners and renters. Happy vacations are also safe ones.
Can My Reservation Status Be Verified Online:
Yes. You will receive a disney reservation number which is used to check the WDW website directly
through this link
or from the
My Disney Experience website
.
Refund Policies:
DVC owners give up their vacation points to fill your rental -- as such, there are no refunds after booking. Owners commit their points to you and you commit to the reservation. Note: we always recommend getting
travel insurance
if you think you may have issues.
Is your Availability Calculator Accurate?
The
availability calculator
gives a rough estimate of sellout conditions at specific resorts during any given month. As it is an estimate, the only way to confirm open dates is to proceed to the
reservation request page
.
Can I Check Availability on Disney's Sites?
No. Disney's availability system is different from the DVC one as they have different rooms.
Disney's Site Says its Available: Why?
Disney rents a certain number of rooms as DVC rooms. The rest it keeps for itself to sell on its own. The disney site can not be used (in any way) to look for DVC room availability.
What does SELLOUT on the calendar mean?
It means that our staff has detected these dates to be gone and we would recommend searching other resorts or dates.
What does UNLIKELY on the calendar mean?
It means that this date recently sold out. There may be a very small chance it it available.

Can I Make Dining Reservations?
Yes. You can do this even before you rent on disney's website. In fact, you do not have to have a dining plan to make dining reservations.
Can I Add Dining Plans?
Yes.
See here
.
Can I See Dining Plan Pricing?
Yes.
See here
. Dining pricing through DVC is the same as it is through disney directly.
Is Free Dining Offered?
No. DVC rentals offers reduced stay rates on Disney Vacation Club rentals but you will not get free dining offers.
Can I Use Magical Express From Orlando International?
Yes, free of charge. If you arrive at Orlando International airport, you may use magical express if you request it ahead of time (
See here for signup details
).
Can I Use Magical Express From Other Airports?
No. Disney only offers the service from Orlando International (MCO).
How do I Register for Magic Express?
Through this website (
See here for signup details
).
Do All DVC Resorts Offer Magic Express?
Yes.
Can I Use Disney Bus Transport?
Yes. DVC renters are just like any other guests. You can use bus and monorail services to the parks, resorts, as well as downtown disney (disney springs).
Can I Take Advantage of Magic Hours?
Yes.
Can I Use the DVC Members Lounge in EPCOT?
No.
Do I Get Free WIFI?
Yes.
Do I Get Free Parking?
Yes. At your resort and at the parks.
Can I Use Magic Express?
Yes.
See here
.
Are Pack-And-Play's Provided?
Yes. Each room should have one.
Is Trash Emptied Daily?
Yes.
When are Toiletries and Towels Replaced?
If you are staying less than 8 nights, this occurs on day 4. If you stay more than 7 nights, this occurs on day 4 and 8. Fresh towels are also provided at all pools.
When is Bedding Replaced?
If you are staying less than 8 nights, there is no bedding service. If you stay more than 7 nights, this occurs on day 4 and day 12.
How About Access to Laundry Rooms?
Each DVC resort has public laundry machines. If you stay in a one-bed villa or larger, your rooms has its own private laundry room.