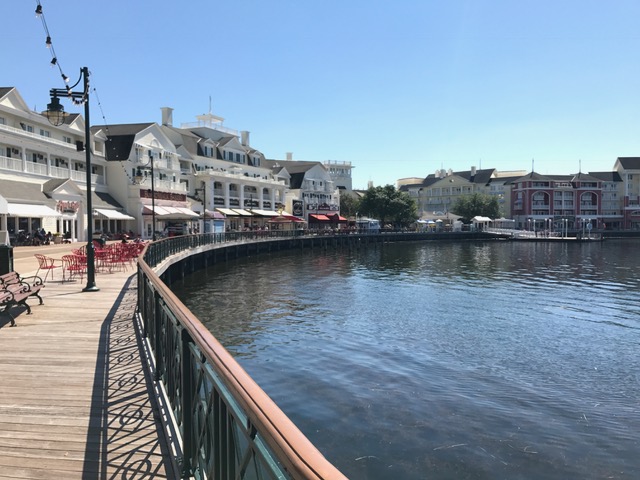 Disney's Boardwalk resort is the sister to the Beachclub resort which it overlooks across the lagoon. Disney named this property right because you step right out of your hotel into a wide boardwalk of things to do, games, stores and food choices. There is something to please each age group, but be advised the wallet can be stretched with so many pricey options. We suggest parents lay down the rules before going as the carnival games presented are $5 a piece and honestly seem to be there just for show (we rarely see anyone using them).
Unlike other DVC resorts, night-life is in focus here. Adults will find a number of high-end restaurants, 21+ dance club waiting for them, and Epcot's libations and fireworks. You can enter Epcot by foot right next to france or take a boat to the same area. We recommend the walk as it only takes 10 minutes and the boat can take up to half an hour as it moves incredibly slowly.
An complete
interior redesign in 2016
added a superb new color scheme, better quality fixtures and a pullout bed for a 5th person in the deluxe studios. The added capacity does remove a desk though, so we do suggest going to another rental if you want to work and have a family of more than 4. A pop-up coffee table that could have doubled as a desk would have solved this issue.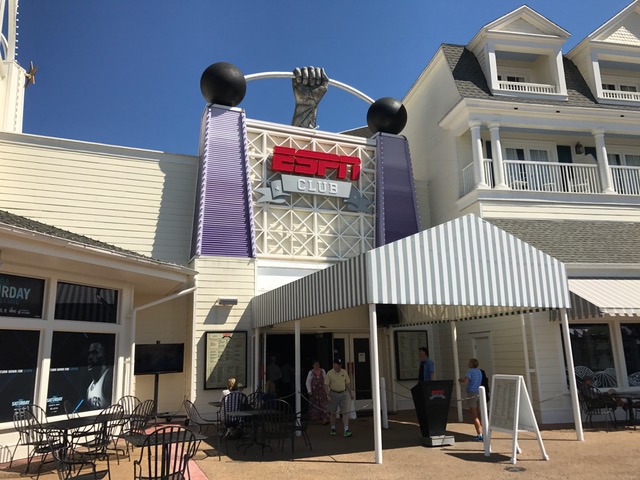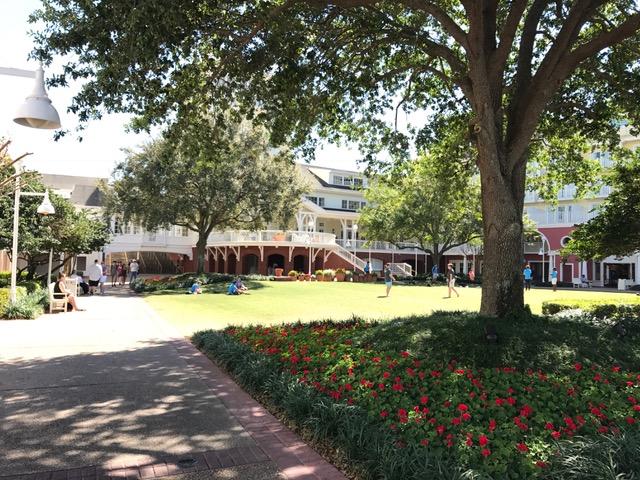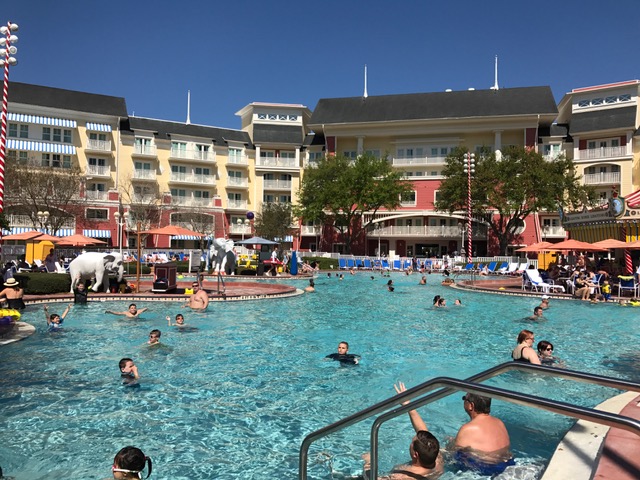 Dining facilities are varied with ice cream parlors, candy shops, and high-end facilities available such as the ESPN club. Do get your reservations in early though. Note that food pricing on the boardwalk itself is high, as the area caters to adults, so do your research first.
The main pool of Boardwalk, with its clown slide, is a busy place. Seating is numerous and there are nice divisions in the pool structure, however, we do find this a noisy venue even on the lightest days: be advised if you need quiet. The beachclub resort across the pond has a waterpark, but take note that this is a private (and gated) facility. Boardwalk renters can NOT use it.
Value and availability
: The point totals for boardwalk's standard units are surprisingly affordable and the direct access to epcot saves a lot of time.
Distance to parks
: Epcot is a 10 minute walk. Hollywood studios and Epcot are 20-30 minutes by ferry. Hollywood studios is 5 minutes by bus. The magic kingdom is 15-20 by bus. We recommend avoiding the ferries as the system is slow, unless you want to go for a night cruise and just relax.
Stay recommendations:
Families of 4 fit fine in the deluxe studios and a fifth may be added using a pullout bed but it is snug. Larger parties or groups that need to work should opt for one and two bedroom villas.
Share your review
: We would love to hear about your experience at this resort. Please
click here
to share your review.