AIPORT TO WDW TRANSPORT:
---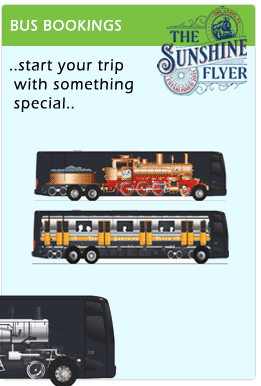 ALL ABOARD TO WDW
Get ready for a unique experience as your trip starts with transfer from Orlando International to any of the DVC resorts on the new Sunshine Flyer service. From the unique bus designs to staff dressed as 1920s rail conductors and engineers, your fun starts right off the plane.

Which design will you get? First time riders and returning guests are presented with new experiences every time they ride, with some special surprises along the way.
• Entertainment
• Bathroom facilities
• 3-point seatbelts
• Free cancels*

REVIEW RATES | BOOK NOW
ALL ABOARD TO WDW
New
Sunshine Flyer service
from MCO to your dvc resort.
Unique bus designs and staff dressed as 1920s rail conductors and engineers - your fun starts right off the plane (
see pricing
).

Disney may have retired magical express service, however, convenient travel from MCO (orlando international) to your dvc resort is still just a few clicks away. Some common questions about this new service:
IS THIS SERVICE AVAILABLE AT ANY OTHER AIRPORTS
: No. It is only available at MCO (Orlando International).
FREE CANCELS
: You may cancel (and receive full refund) by notifying us within 5 days of your trip.
SEATBELTS / CARSEATS / WHEELCHAIRS
: Child safety seats can be secured with the provided 3-point harness seat belt. Children can also sit on an adult's lap or occupy their own seat. For wheelchair access,
you must specify such need below at signup time
so a proper bus can be assigned to you.
HOW TO FIND BUSES IN MCO
: Make sure to get your bags first. Sunshine Flyer is in the Main Terminal Building in Terminal B, Level 1 in the Ground Transportation area. Once you check in at Sunshine Flyer, you will be directed you to your motorcoach.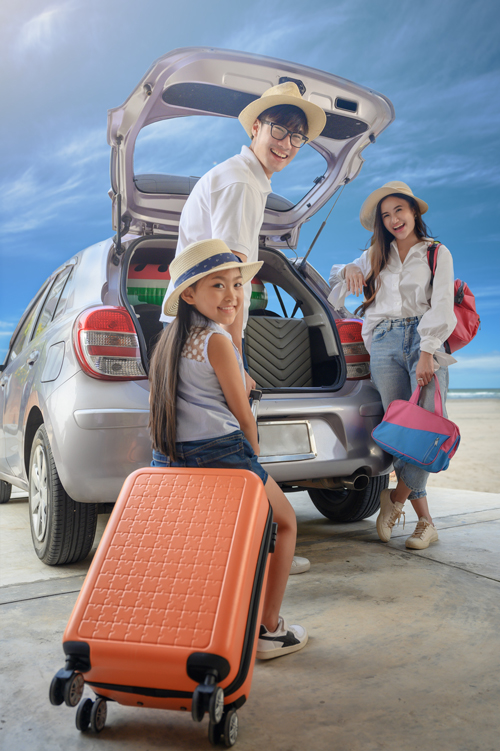 AVERAGE WAIT TIMES
: Guest should (on average) not wait longer than 20 minutes after entering the staging area. The ride to the resorts is scheduled so the last stop will not take more than 65 minutes.
WHEN SHOULD I REGISTER
: To give us time to enter your information, when possible, please provide your dvc bus reservation information 14 days or more before your trip. Make sure the names of your party are final before making your request, and make sure you have final flight numbers.
ARE ONE WAY TRIPS AVAILABLE
: Most guests require airport service for both disney arrival and departure. If you require just one direction, ignore the fields below that do not apply to you.
PARK TO RESORT BUSES AND GONDOLAS: DVC members and their registered guest have free access to on-property bus, gondola and boat transport within the resorts and the parks. This service includes service to Disney Springs as well. You do not need to signup in advance to use these resources. In addition, if you have your own car, you get free parking at your resort and at all theme parks.
TRIP RATES:
| | | | | | |
| --- | --- | --- | --- | --- | --- |
| | | | one way | | round trip |
| ADULT | | | $19.50 | | $39.00 |
| CHILD | (3 to 12) | | $12.00 | | $24.00 |
SPECIAL OFFER:
Children's rates reduced from $12.50 to $12.00
per leg until further notice
Children rates are for children ages 3-12 years.
Children under 3 years of age can travel on the lap of an adult for free (they must pay if you require a seat for them).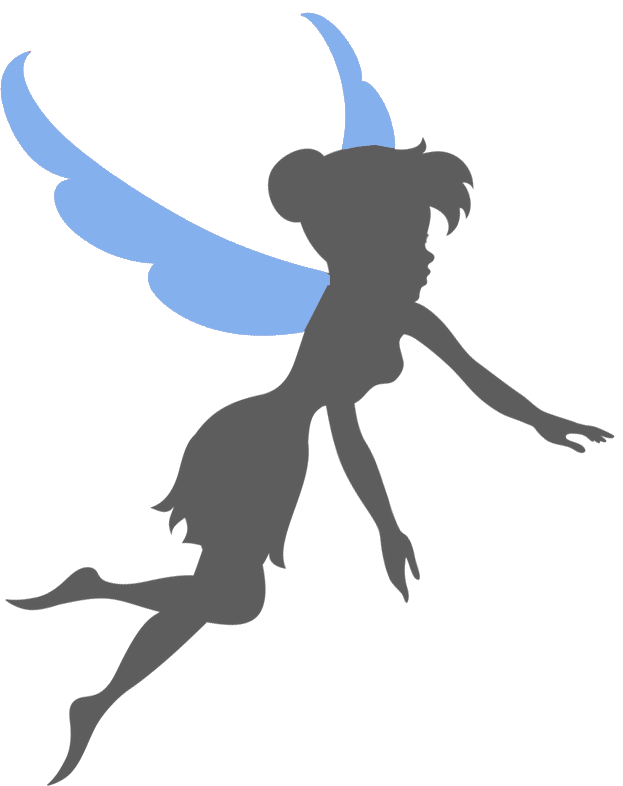 DVC QUICK TIP
• Airport bus service is available only at MCO.
• You must register for airport pickup ahead of time.
• You may request service in one direction or both.