Guide to Renting DVC Points Safely:
---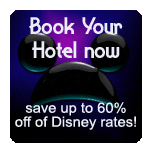 Your vacation is an investment, and it is hard to trust such an investment with a person you do not know. Every DVC owner is an individual party. DVCreservation.com's main goal is to provide a place where both dvc owner and renters may transact safely, taking the risk and guesswork out of your hands.
BOTH SIDES PROTECTED:
This is key. We protect both sides. Both renter and owner should be happy and safe.
RESERVATIONS ARE CONFIRMED:
DVC point renters receive
confirmation on Disney's website itself
. Do not trust a generic email receipt. After the transaction (and at any time thereafter) you can access the disney site and see your resort, dates and names! You can check as many times as you want.
FUNDS HOLD:
Funds are partially held from owners until your trip so that owners know their rentals are paid for and renters have proper leverage to make the rental safe. This serves both sides and every one can feel safe.
DEPOSIT GUARANTEE:
If your rental request can't be filled, your look-up deposit is returned in full.
BONDED:
We are bonded for your protection.
KNOWLEDGE OF DVC RESORTS:
You know DVCreservations is a trusted source for advice pertaining to all DVC resorts. We will make recommendations and we will help you have a wonderful trip.
DVC QUICK TIP
• The best time to reserve resorts is right at the 7 month mark.
• Never wait to reserve if you see an opening - it will sellout.
• Meal plans may be used until midnight on your exit day.