When you talk about staying at Disney, your mind usually floats toward the big three resorts on the Seven Seas Lagoon (the man-made lake in front of the Magic Kingdom). The resorts are of course the Contemporary, the Grand Floridian and the Polynesian.
The Polynesian (or Poly as many call it) has always been a resort in transition. Its theme is brilliant, but it was built in another time for specific reasons which do not entirely meld with the visitors of today. Its high price tag came associated with business travel and a flair for the dramatic with sushi bars and real bars (to be sure) dotting its grand lobby. Such high-end traffic goes to other resorts now. Amenities didn't quite keep up with the new family clientele and it was screaming revamp. Enter the DVC expansion.
The Disney Vacation club additions bring new life to the resort. New, modern buildings bring new experiences while matching previous exteriors exactly. Walking around the property, it is hard to tell which are the new DVC facilities, until you go inside. The new DVC buildings have wider hallways, a bright orange and brown color scheme, open lobbies and the rooms themselves are fantastic in design. POLY shines nostalgia while at the same time welcoming new ideas and experiences.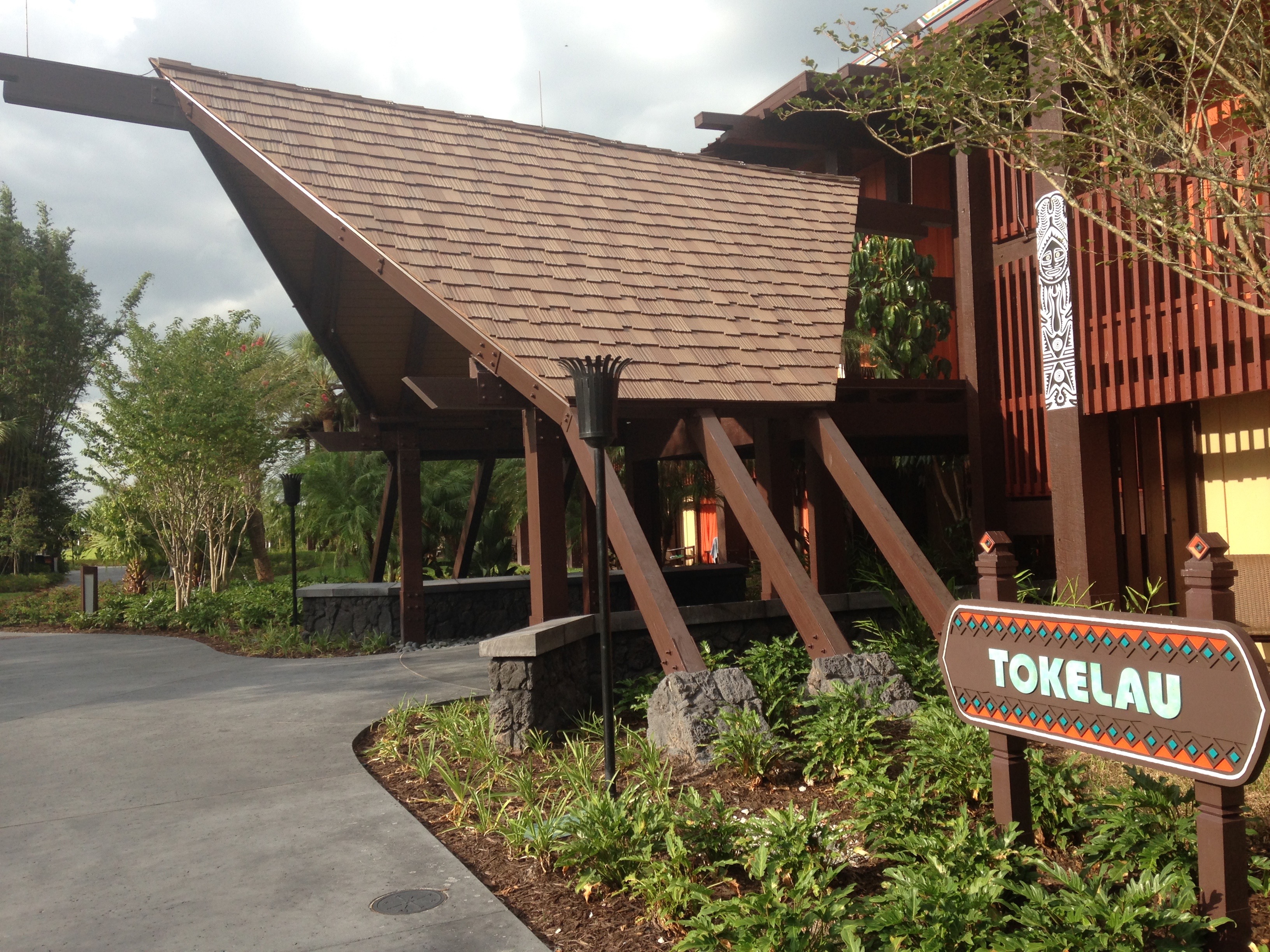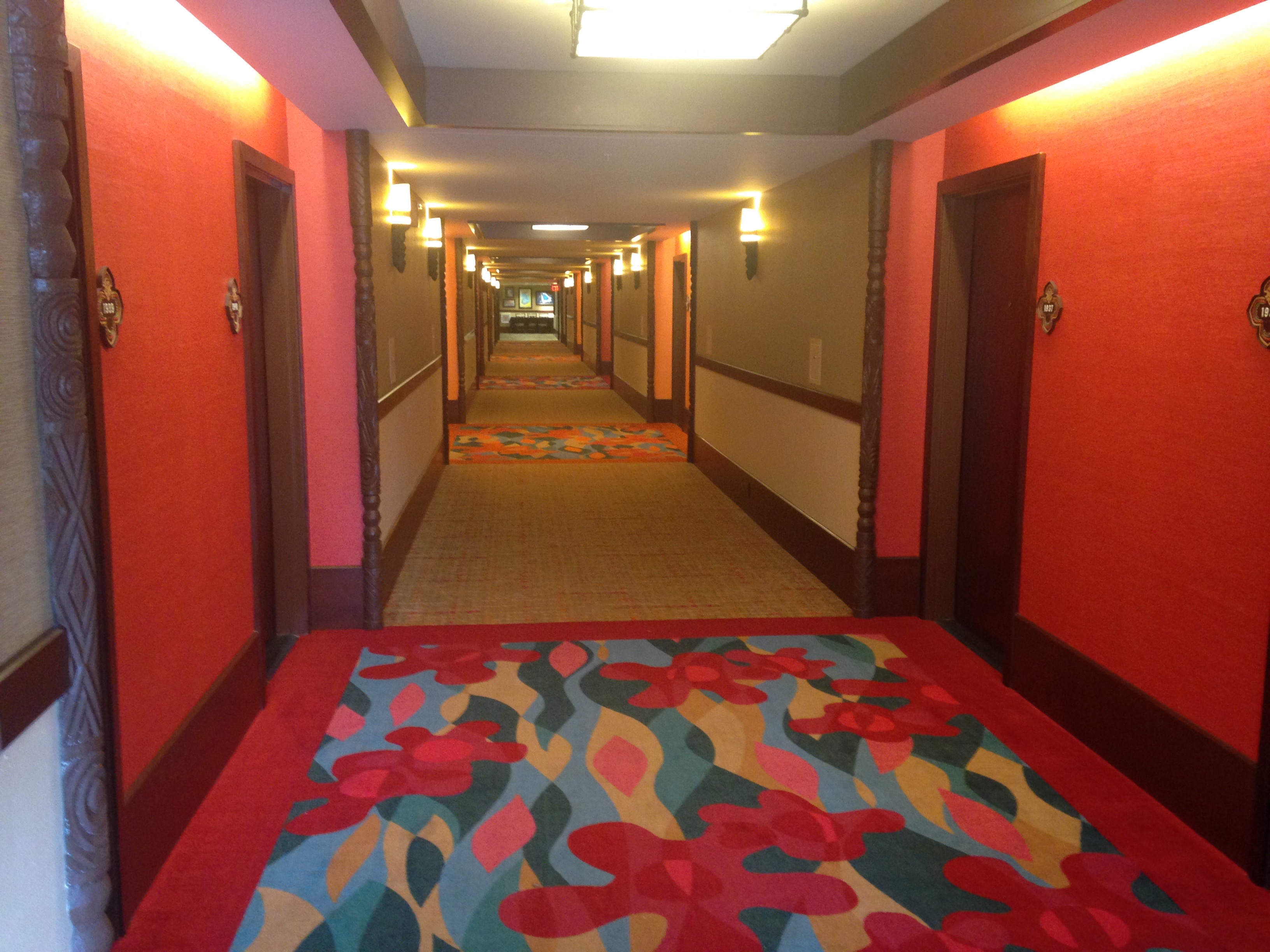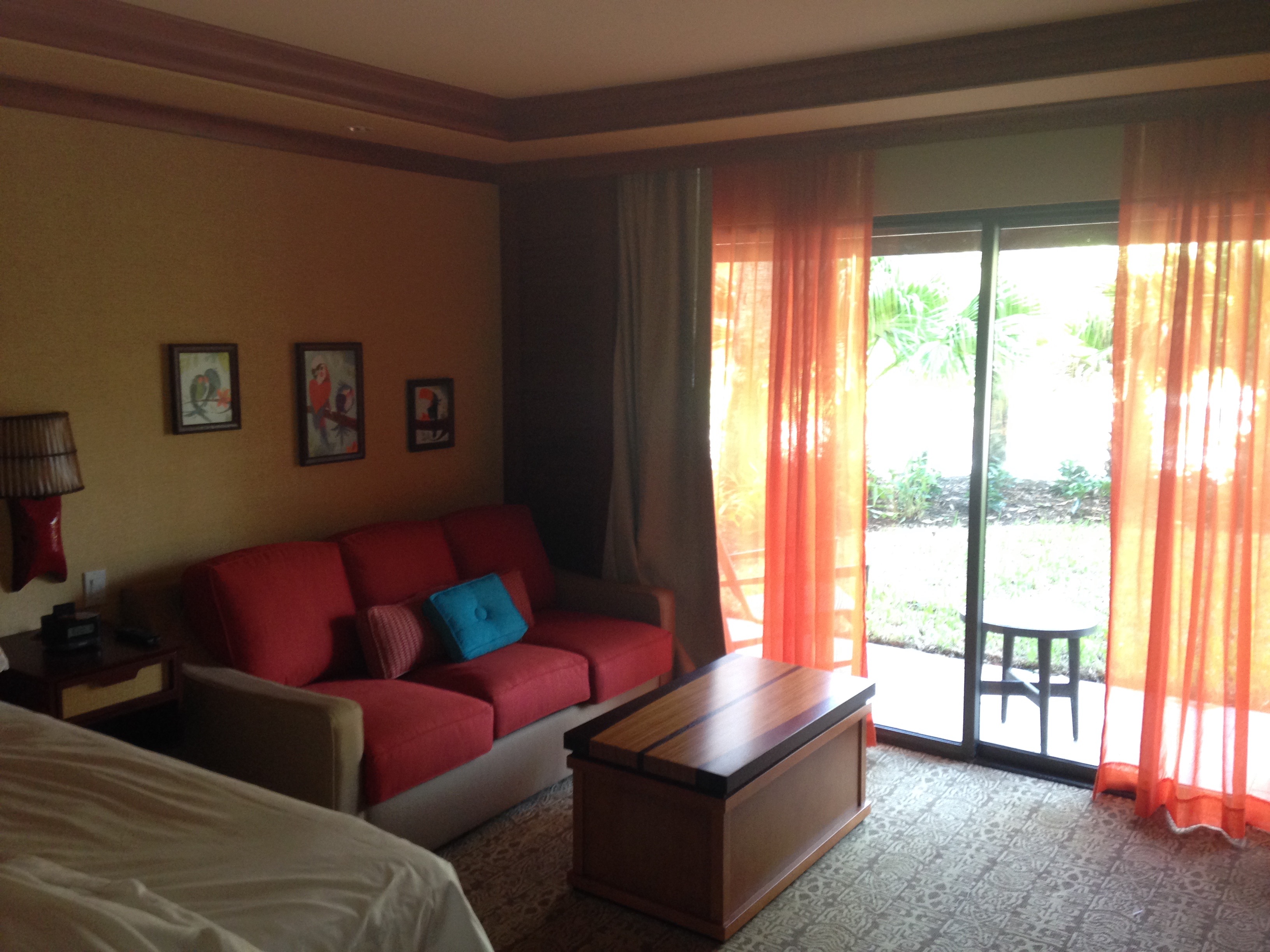 DVC planners threw out the rulebook with this DVC entry. Even seasoned DVC renters will find it surprising that there are no one and two bedroom villas here, only studios that focus on sleeping five. The Polynesian also includes a handful of water bungalows but due to their limited nature we will leave them out of this review. Disney focused on studios mainly because there was little room to expand further due to height restrictions. In addition, studios are always the first to go with renters so they equal easy sales. As such the offerings are one-size-fits-all; however, the one size here is spectacular.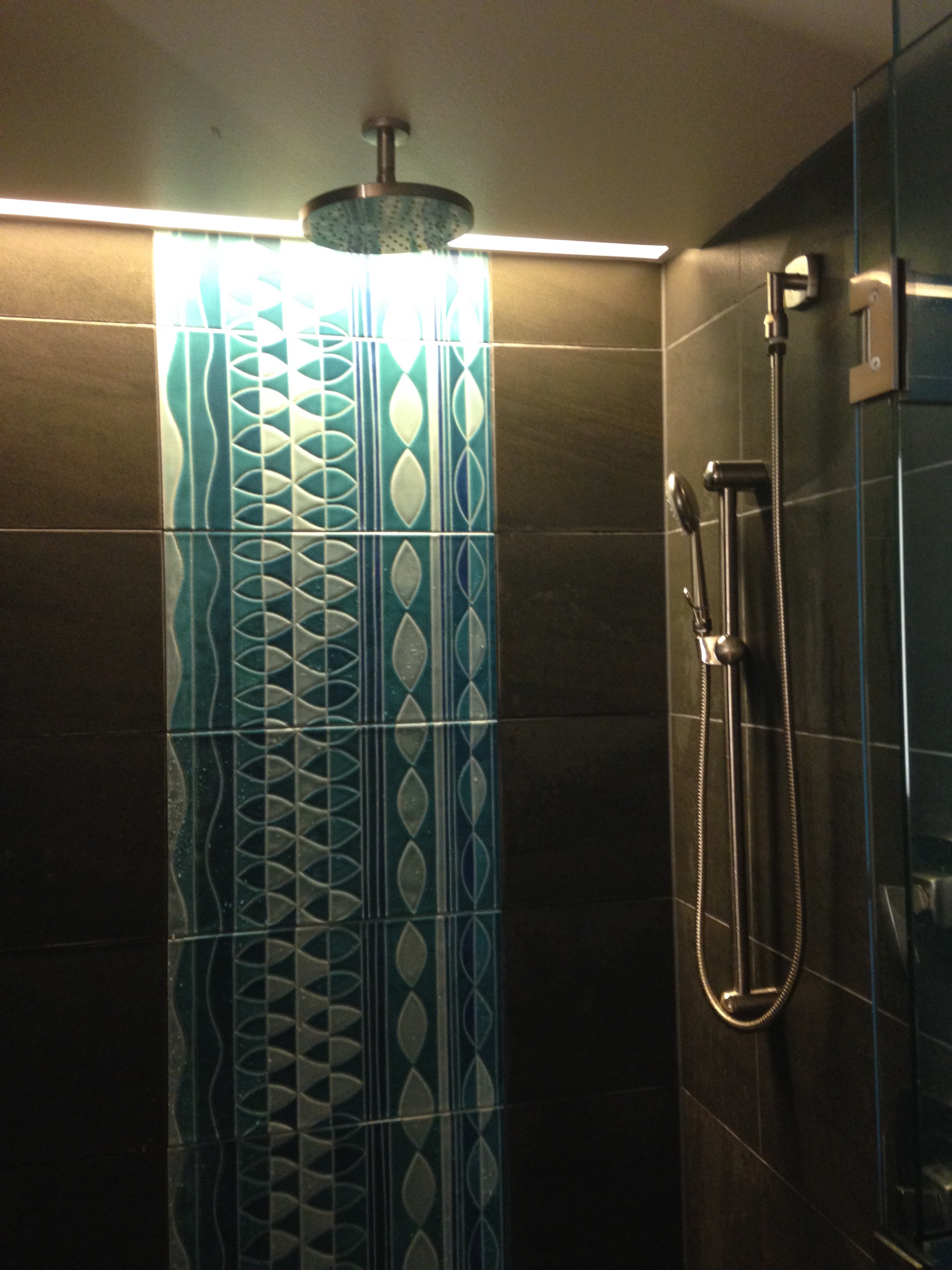 Stepping inside, you will notice that these do not feel like other DVC deluxe studios. They feel wider and longer. The center hallway between the beds and the opposing wall allows for easy traffic, even when the unique pullout bed (which is in place of any drawers or television stand) is deployed. The pullout is comfortable for a small framed adult or a child (the larger of us will be uncomfortable). Unlike other designs where a 5 person arrangement was an afterthought, this room was made for five people.
The bathing arrangements are unique as well. There are two showers and two bathroom sinks (yes you read that right). At the entry is a standard tub/shower combo in a huge space perfect for most wheelchair access. Walking down further, in its own room, is a black tile shower with rain head. Like with all items in this unit, the fixtures are of very high quality and this area is an instant favorite. We rate this as the best bathing arrangement in all of the DVC system. The only thing we would have liked to see is two toilets but room did not allow.
Views are stunning with lake units taking advantage of the bay and most standard units facing Polynesian foliage or other gorgeous buildings. Most of the standard views in the Polynesian are on par with other resorts enhanced views. The only area that we would try to avoid is the rooms closest to the Disney Transportation and Ticket Center. Those rooms take you out of the theme of the resort and are a major complaint in our opinion. We hope Disney installs more trees to block off all views of the ticket center.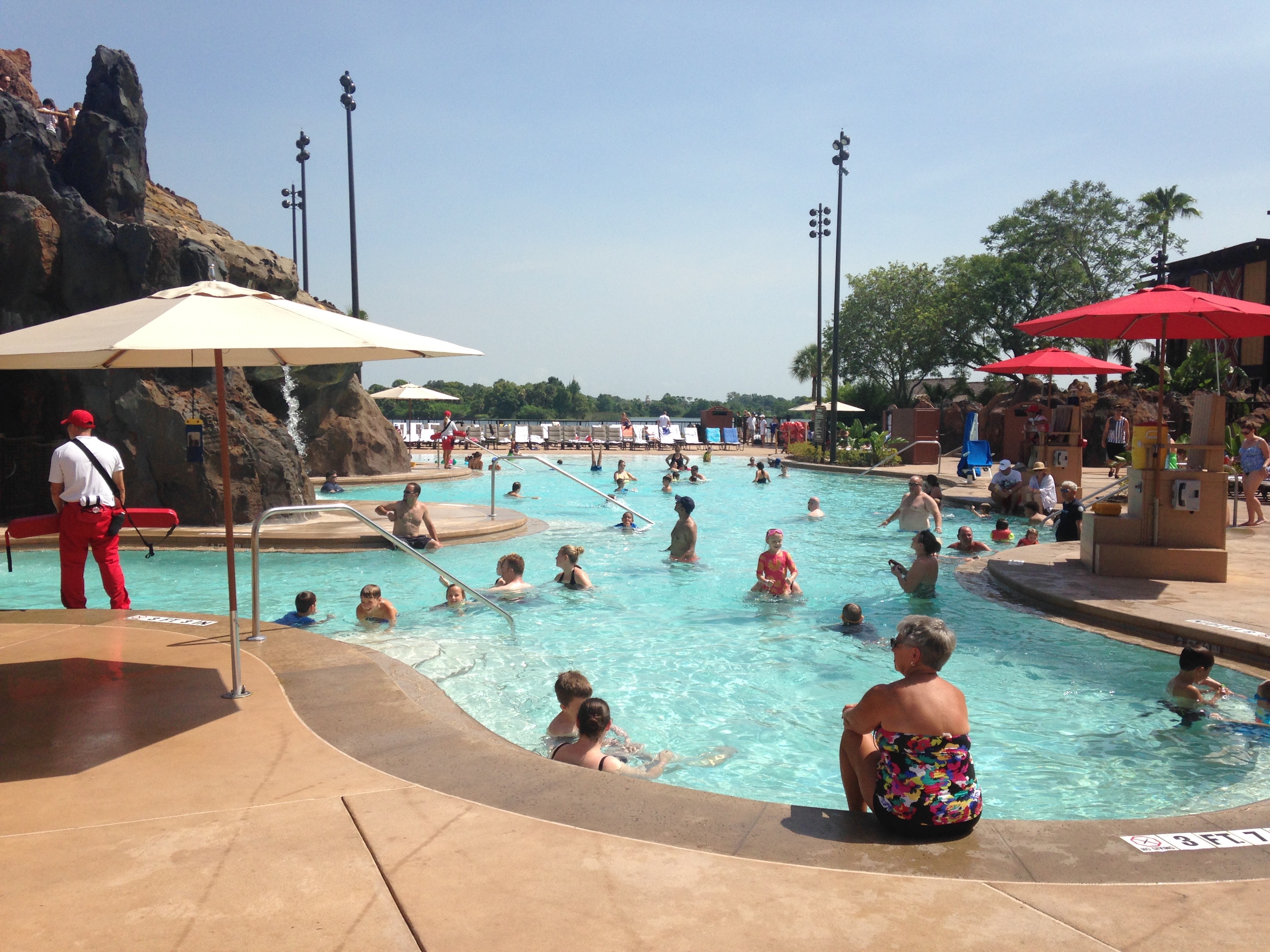 Now onto the pool situation:
On a per-person-basis, the Polynesian has some of the smallest pools in all of Disney, but then again the Grand Floridian next door uses that same model. If you are on vacation to enjoy pool time, we highly urge you to seek out Saratoga Springs, Beach Club or Animal Kingdom.
The main pool at the polynesian lacks the nooks and crannies and different water depths to disperse age groups. On even a moderately busy day it is a splash zone and the result is a lot of stress. This situation comes even after a redesign which added seating but not enough.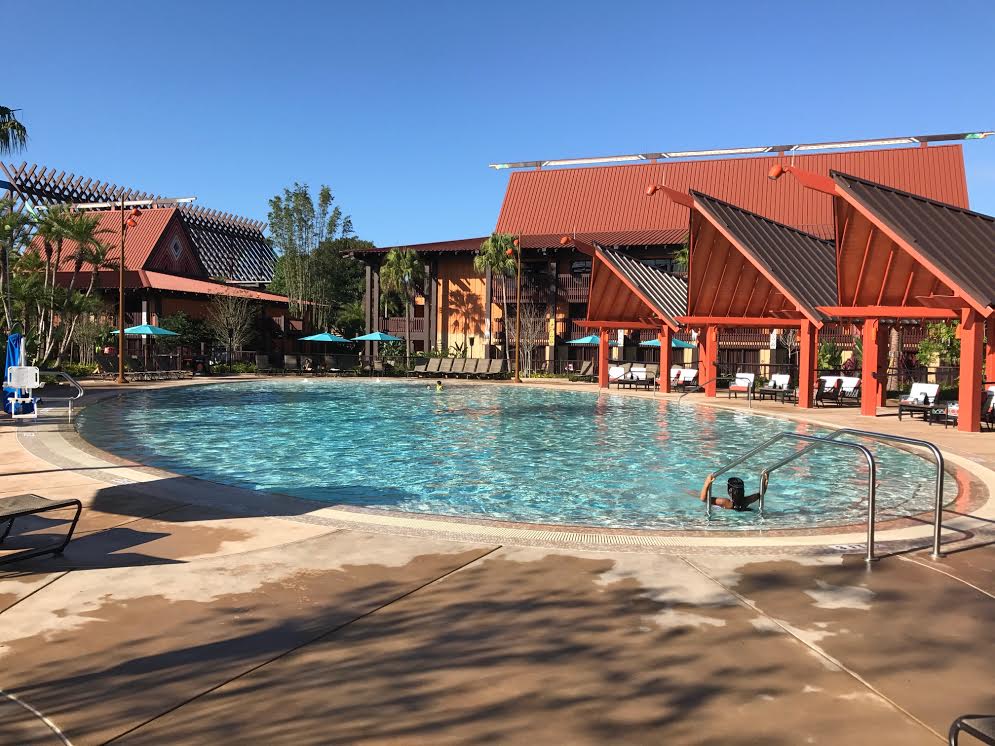 To aid the overcrowding situation, a new quiet pool (shown at left) has just finished construction. It adds a little more space and we favor it over the feature pool. The new pool, which is one of the only quiet pools in the DVC system that is fully gated and zero entry, has a full bar, rest rooms and food station (
click here for a video
). We give the addition a thumbs up but wish they would have opted for more seating rather than install three PAY-TO-SIT cabanas that never get used (we predict these may be short-lived as they are usually empty).
The "sit down" food situation at the Polynesian is one of the best. The lobby is really a small two story indoor mall with several places to get your fill all day and night.
The O'hana
(a family style restaurant) is a favorite. The quick service situation is not as good. Although Poly does have one, which offers great food, the seating and line arrangements are built to serve a third of the population of the resort and that was before the DVC expansion. We recommend avoiding common meal times: eat early or late.
Bottom line:
The rooms at POLY are fabulous and spacious. It holds a lot of bang for your buck and with monorail access you can't go wrong. It is our favorite resort to stay at during the cooler months and especially the holidays and we try to avoid it in the summer where its pools can't handle the person flow.
Distance to parks:
on the monorail line. Magic Kingdom in 5 minutes, epcot in 20-30. Hollywood Studios by bus in 15 and Animal Kingdom in 20.
Availability:
this is a premium resort, thus it is hard to get into on peak periods. Plan your stay here 6 months out or longer in holiday zones.
Stay recommendations:
Families of 5 fit fine. The pullout bed is not suited for larger individuals. As there are so many places to eat here, the dining plan is recommended when you stay here as are advance reservations.
Direct monorail access and views of the Magic Kingdom, great rooms and themes take you into another world but we do recommend other resorts if you love pools (Saratoga, Animal Kingdom and Beach Club). Bottom line, for the price and location, Poly is a steal and all travelers need to visit it once.
Share your review
: We would love to hear about your experience at this resort. Please
click here
to share your review.