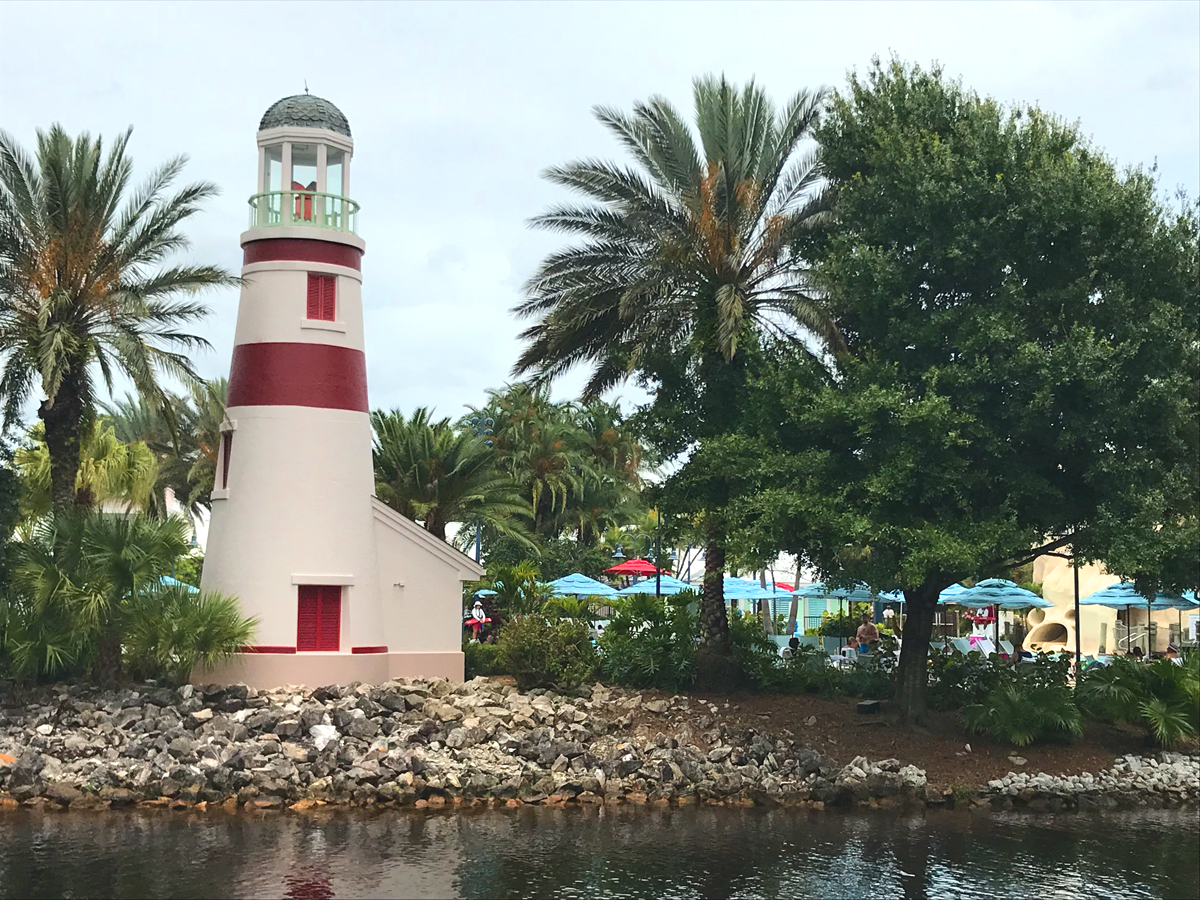 Old Key West is the oldest and first Disney Vacation Club resort. Created to resemble a village in Key West Florida, Old Key West gives renters the feeling that they are renting homes dotted in pastel colors along a river corridor.
Although Old Key West is the oldest DVC resort, some say it is the best. It laid the blueprint for what was to come and Disney nailed it on the first try. The color scheme is just fantastic and it is a wonderful place to walk around when the sun goes down. You feel like you are strolling through a neighborhood (because frankly that is the truth). In no way do you ever feel like you are in a hotel. This is wide open living.
It is a hidden gem that many renters do not try because they associate age with a negative. Old Key West is like a fine wine and should be treated and enjoyed as such.
The feature pool of Old Key West includes a full-sized lighthouse which overlooks a winding waterslide made to look like a sandcastle. This area of excitement is feet away from the main harbor which resembles something that you would see out of ocean villages all over Florida. There you can pick up a snack at the outdoor cafe or hop onto a launch which transports you to and from the complex of Downtown Disney.
Olivia's
is the restaurant of choice, offering table service morning, noon and night. Old Key West also offers quick serve items at its outdoor pavilion at the main pool but does not offer indoor quick service; however, this absence is made up for with direct access to the dozens of restaurants of Downtown Disney as well as the nightlife there. During a long stay at Disney World, ferrying along the river to and from the shopping areas is one of the most beautiful and relaxing times you can have on Disney property.
All Old Key West rooms were refurbished around 2010-2011, updating furniture, flooring, counter tops and color schemes. The update was a dramatic success and leaves Old Key West as one of the top values on all of Disney property. The refurb added an extra sleeper chair to many of the rooms. Studios can sleep 5 in some cases but assume 4. The refurb produced in our opinion one of the most "homey" one bedroom units in all of the DVC. We love the spacious floorplan and all of the colors and the one bedroom here is highly recommended (and a superb value)
You will find that the resort prices are some of the lowest per night in the Disney Vacation Club system and it is relatively easy to get a reservation compared to other units. We suggest taking advantage of this when possible. Still, the resort does get busy during peak seasons and sells out just like any other Disney property, so if you want to plan any stay over 3 nights in length, we suggest booking at least 5-6 months out. Holiday and peak periods should always be booked 7-12 months out.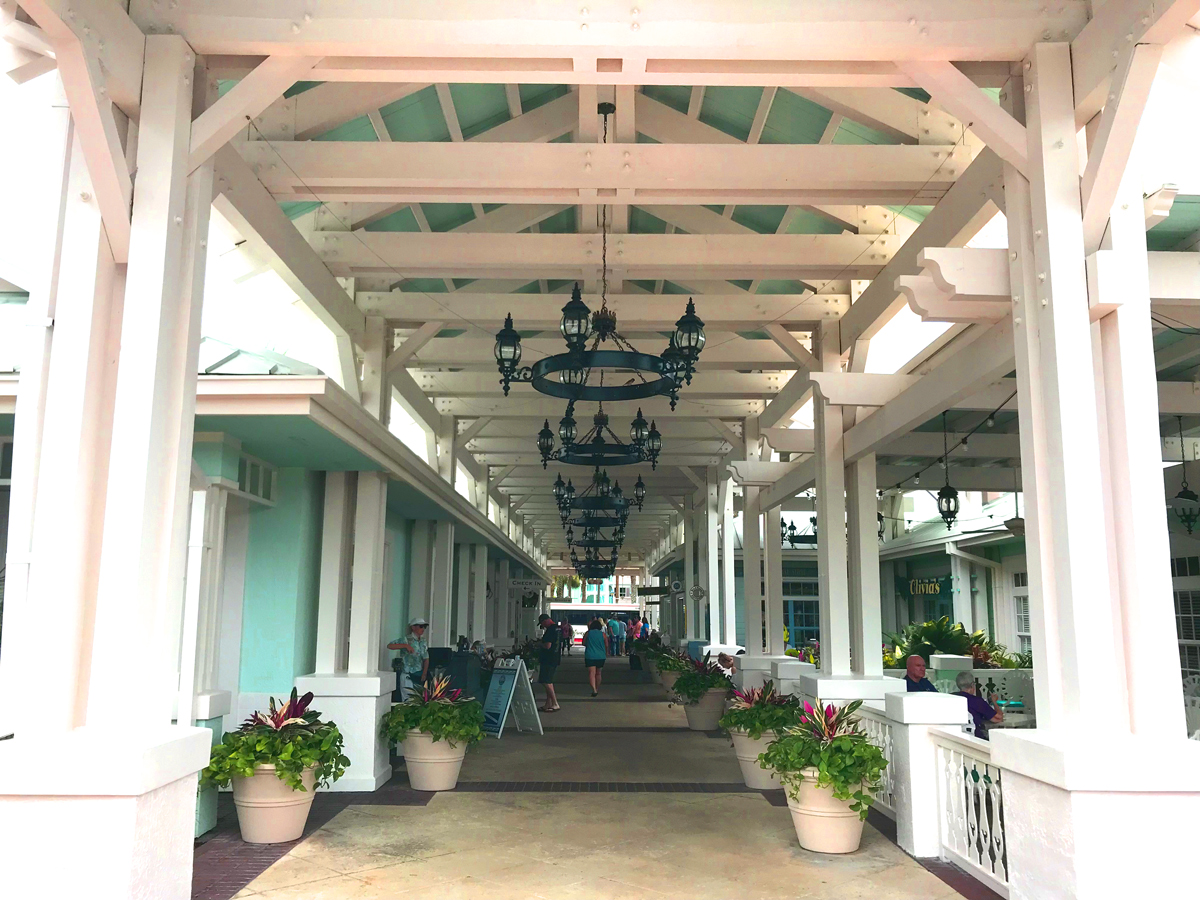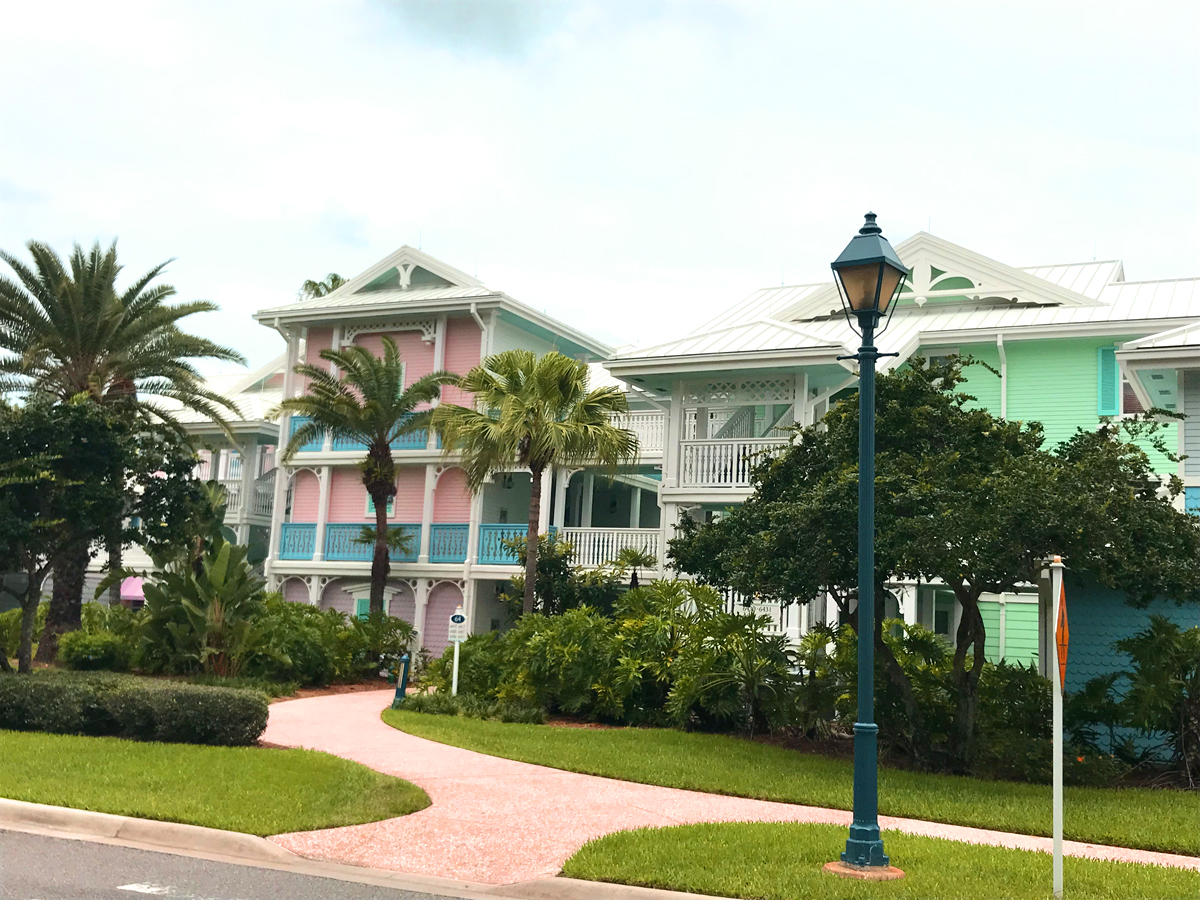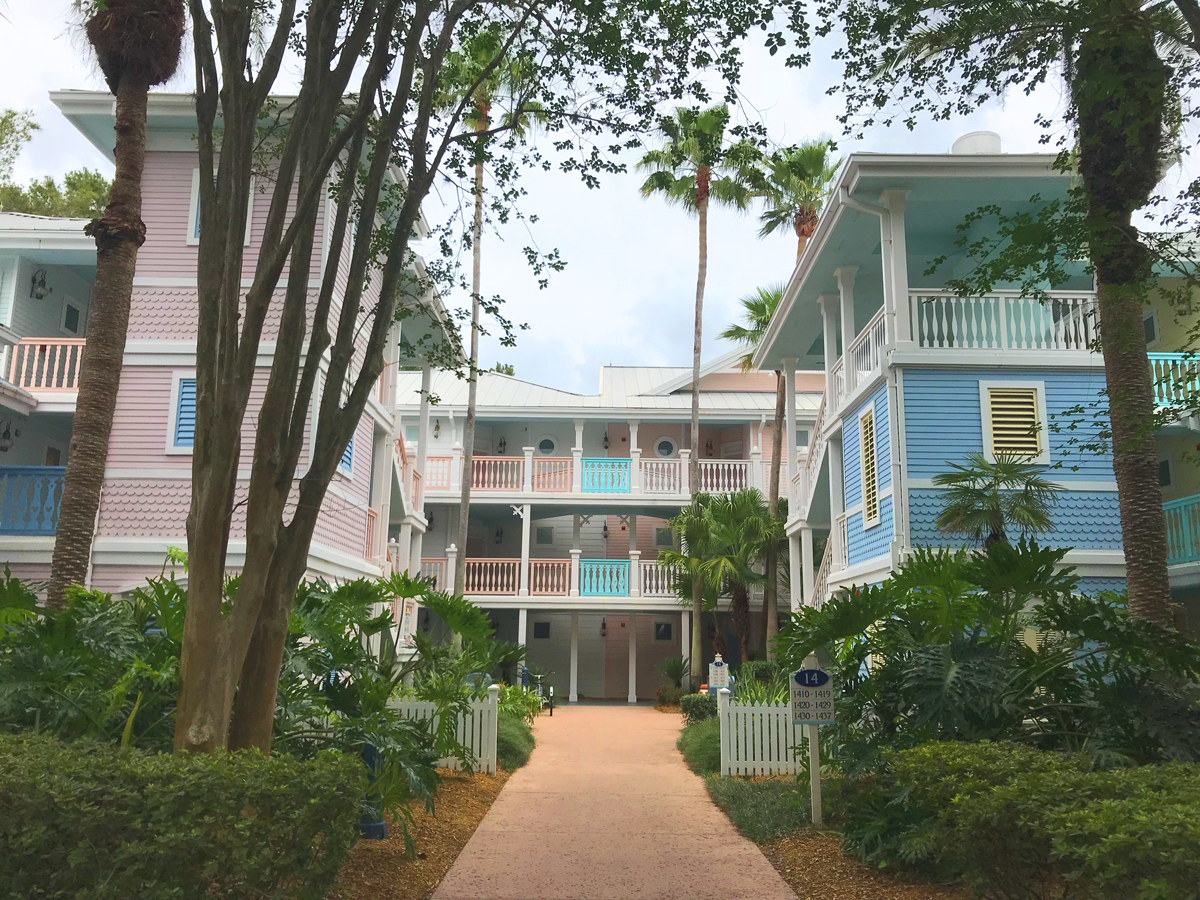 When possible elect to try and request the hospitality area of the resort. This area consists of buildings that circle the main pool and lobby area.
Distance to parks by bus: Epcot and Hollywood Studios is about 10 minutes away, the Magic Kingdom 15, Animal Kingdom 15-20. Downtown Disney is just down the road.
Stay recommendations:
Families of 4 or less fit fine in the deluxe studios. Larger parties or groups staying for longer than 5 days should opt for one bedroom villas.
Transportation hints:
If you are able to stay close to the hospitality area (or anywhere near it) and use Disney buses for transportation, get off at the first stop when the bus comes back from the parks. This can save you a good 20 minutes in some cases. A little known fact is you can also use a boat launch to transfer to Saratoga Springs Resort. Ask the boat operators how to do this. This can give you access to their facilities as well.