Disney's Animal Kingdom DVC units are divided into two different buildings known as Kidani and Jambo (noting that you have a 95% chance of getting Kidani when you make a reservation). As such, they have the unique distinction of having two sets of completely different experiences built into them. We will tackle this by focusing first on the things that are the same about these buildings, and then we will discus the differences.
Both resorts feature a boomerang shape setup, with the inside facing an animal habitat (SAVANNA VIEW) where you can watch nature unfold on a wide open vista. Savanna view rooms all offer balconies so you can wake up to amazing sights and sit with your coffee as the giraffes stroll by. It is a bucket list experience and well worth the up-charge. All other rooms (STANDARD VIEW) feature views of the parking lots, shrubs or pool areas. We should stress that the STANDARD VIEW has its fair share of animal experiences as well. The hallways all have views of the savanna area and there are tons of common vantage points and sitting areas to enjoy the animals areas both inside and outside, especially in the lobby area. At night, make sure to check out the firepit in the center of the savanna where Disney provides guests with free night vision goggles to do some fun zoological spying.
ITS ALL CONNECTED:
Unlike many DVC facilities, Animal Kingdom is more like a HOTEL then a village. There are two main wings that connect with a richly African themed lobby. As such, these are great weather protected resorts and superb to visit if you have mobility problems or want to do very little walking. Go in a straight line and you will pretty much get to where you want to be. Mobility impaired guests may enjoy Kidani better than Jambo as all of their parking is directly below the building rather than spread out in traditional lots. If you enjoy walking outside, Animal Kingdom may not be the DVC resort for you as there is little outside area to explore besides the pools.
FAR FAR AWAY:
Animal Kingdom exists on the farthest point (resort wise) from the Disney theme parks (excluding of course Animal Kingdom park itself). You are about a 20-minute drive away from MK, EPCOT and Hollywood Studios, as well as Disney Springs and the water parks. As such, we recommend this resort for those with cars, because if you add the bus waits to that drive time, you will lose a significant chunk of the day in transport.
POOLS:
Both resorts have zero entry, modern pools of high quality with the one at Kidani being slightly smaller, however, Kidani has a smaller crowd so it evens out nicely. Ample kiddie splash areas are also provided. Jambo's pool area is a bit more open, with Kidani's being the more shaded of the two.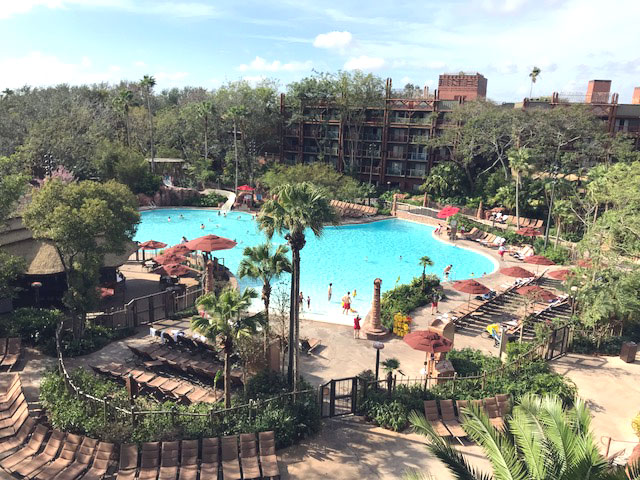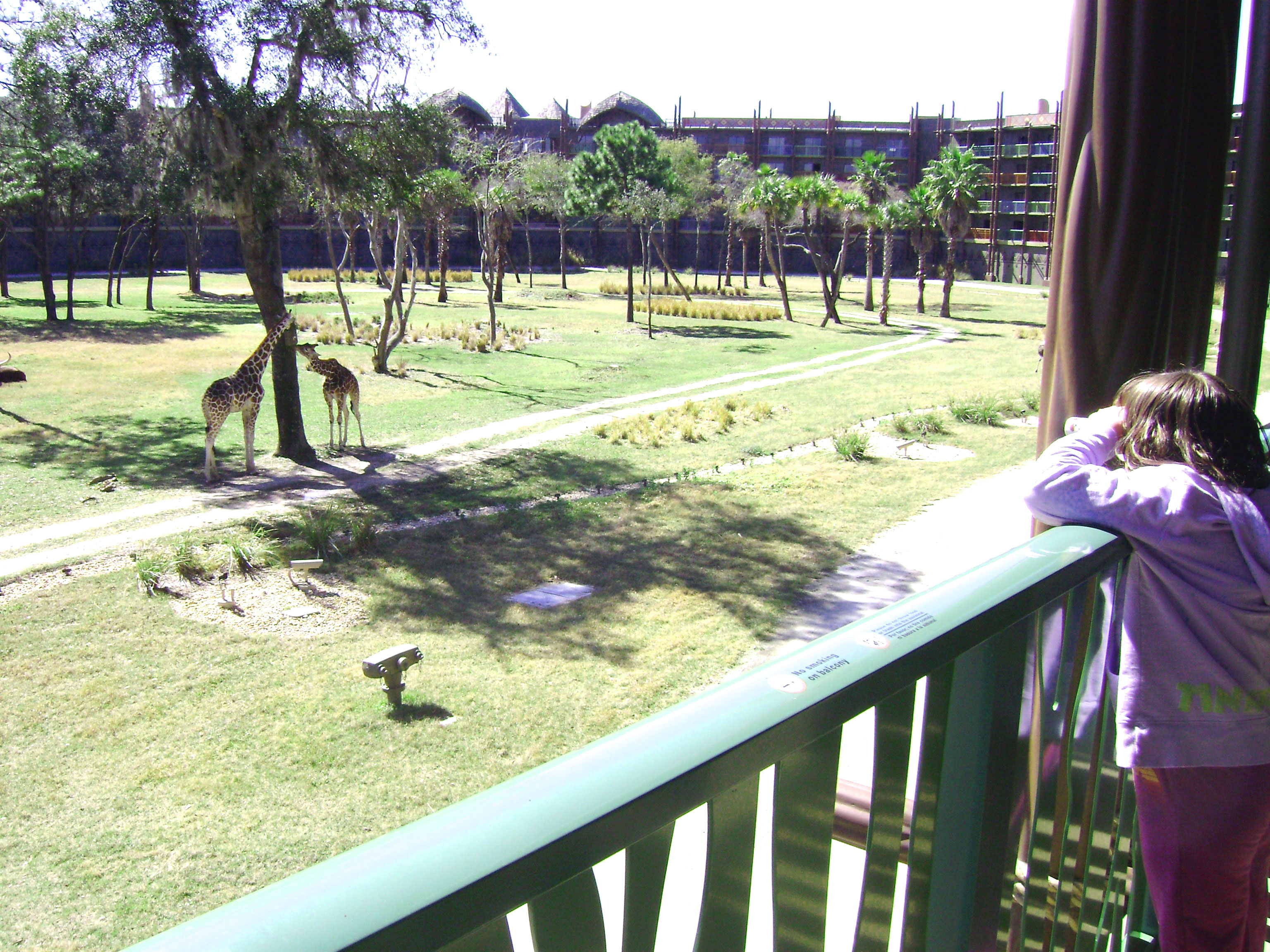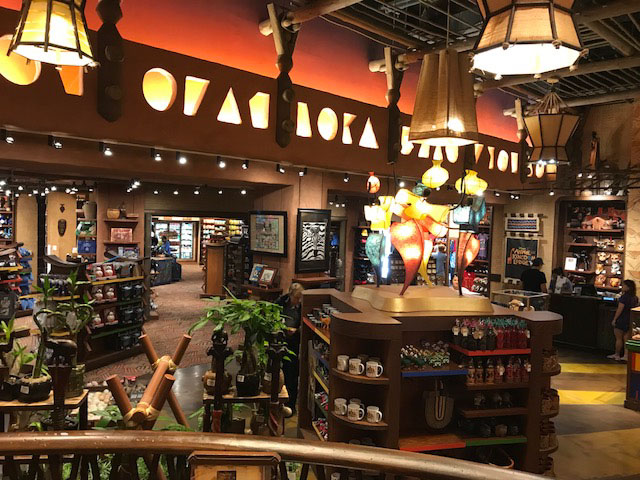 DVC OR NON-DVC:
Ok now we get to the differences. The Animal Kingdom villas were built in two phases. Jambo was the first to be constructed and a large portion of it was built for normal hotel guests, not DVC guests, with a number of their rooms being DVC conversions. Kidani was built to be a DVC exclusive facility. You will therefore find Kidani to be quieter on average, with a members-only feel. Kidani's lobby is also a more compact.
Kidani's rooms, built once again for the DVC program, are larger in comparison to their counterpart with a second bathroom in the one bedroom villas. They both offer a dark wood motif that makes you feel like you are in a cabin, although recent wall repaints have made rooms lighter in nature which is a severe improvement.
FOOD:
This is the biggie. Although Jambo has plenty of food choices, Kidani has very few with NO QUICKSERVICE location. It is much like Old Key West in this respect. There is an inter-resort shuttle to get you between the two facilities; however, when staying at Kidani, expect to eat off property.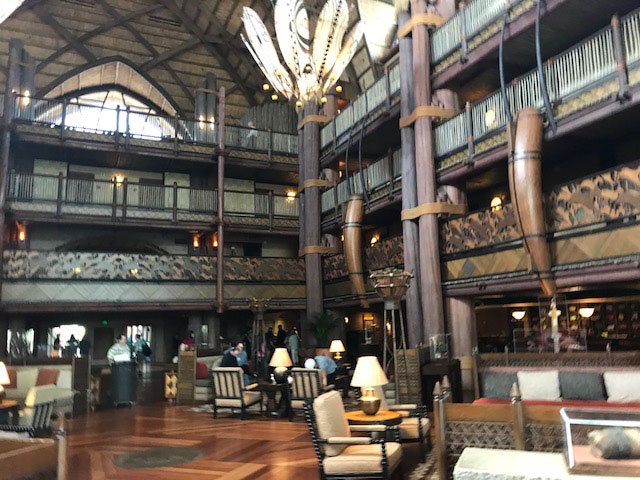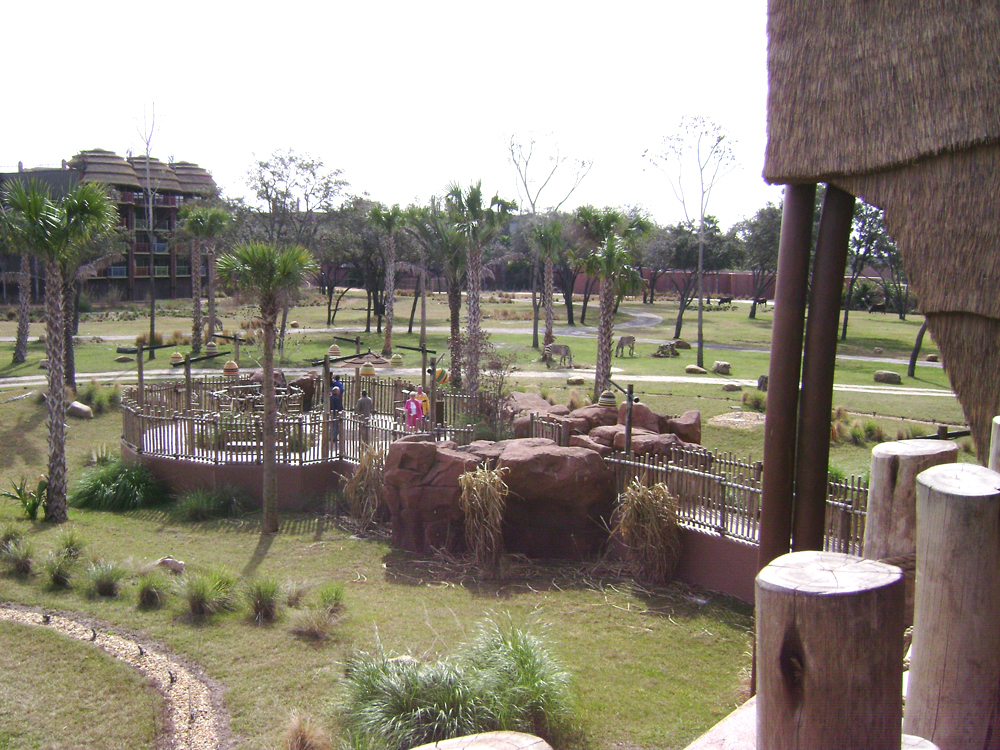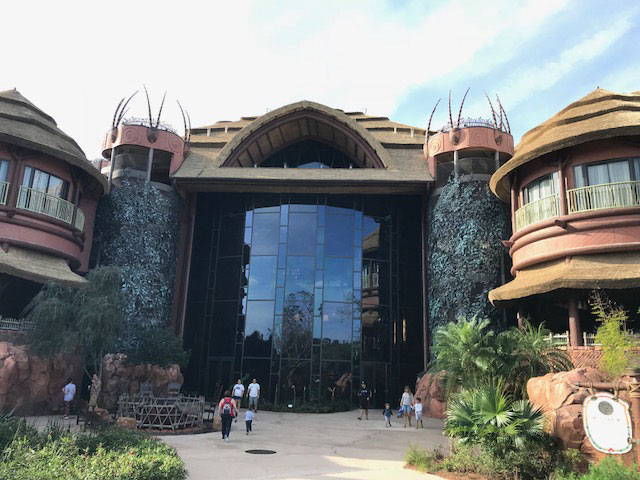 Value and availability
: All Animal Kingdom Villa units are high on the value scale. You get a ton of room for the money. In fact, we would go so far as to say Disney under priced these resorts when they launched...a mistake they are not able to correct due to Disney Vacation Club rules. Availability is tight but very consistant year to year with Jambo always harder to get then Kidani. If you are late to the party, you WILL BE in Kidani.
Distance to parks
: Animal Kingdom park is right next door. Everything else, look for 20+ minutes of transport time. There is only one bus terminal per building, at the lobby, so there are no worries about having to walk around to get to the best bus stop.
Stay recommendations:
Larger rooms make stays with larger parties easier, with Kidani offering much more room. To take advantage of the best animal opportunities avoid January as the animals need to stay in their enclosures during the worst weather. Make sure to check out
our youtube tour
for a video perspective.