DVC - What is the Best Time To Book?
---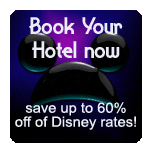 When is the right time to book? RIGHT NOW!. If you see an opening, grab it, because in a few hours the opening will vanish. 25 to 40 percent of attempted rentals fail because a person waited to complete a request.

During the year, resort availability shrinks. Waiting for dates to "open up" or "pop up" is not a good plan when it comes to the Disney Vacation Club System. Do not delay -- book if you see something!

7 Month Barrier: Every DVC owner has rights to only one resort, until we are less than 7 months out. At that point, every DVC property is open to every DVC owner for booking. As such, this is a great time to book.

The catch: although bookings do open up, there is a frantic scramble to get rooms at that mark. Availability doesn't last. Some resorts sellout at exactly that mark.

11 Month Window: As stated above: every DVC owner has rights to one resort and those rights start at the 11 month mark. For example: a DVC member who has ownership in Old Key West can book Old Key West exclusively from the period of 7 to 11 months. Due to the value of these long-term DVC points, owners rarely rent out their DVC points beyond the 7 month mark, so they are a little hard to find.

How about beyond 11 months? Disney does not allow booking beyond the 11 month mark. You do need to wait until that occurs.

So what is the ultimate Answer? We suggest applying for rentals a few days to a few weeks ahead of the 7 month mark. If you are interested in rental availability odds, check out the graph below. To make comparisons: click on resort names to toggle them on and off.


RENTAL SUCCESS ODDS
click on any resort name to toggle it on and off