Emergency Deals:
---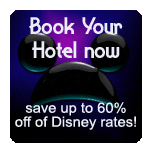 The following trips are available right now at heavily discounted rates due to emergencies from DVC OWNERS. They are all first-come-first-serve. Please put in your request for them
here
and mention in the comment field that you saw it listed on the emergency sale page.
ARE DATES SET?
Yes. In most cases, we are unable to alter the dates of these special offers.
MULTIPLE ROOMS?
Each offer is unique and we have only one of each. We can not get two rooms at the rate presented.
ARE THERE MORE DEALS?
Yes. Signup for our
free flash sale mailing list
, and special discounts and DVC flash sales will be emailed to you periodically.
EMERGENCY OFFER LIST
OLD KEY WEST 10/19 - 10/27/20 (new listing)
deluxe studio
standard
Emergency rate: $1150 (request dates)
ANIMAL KINGDOM 4/24 - 4/29/21
deluxe studio
standard
Emergency rate: $1279 (request dates)
ANIMAL KINGDOM 9/30 - 10/1/20
deluxe studio
savanna view
Emergency rate: $259 (request dates)
POLYNESIAN 8/31 - 9/4/20
deluxe studio
lake view
Emergency rate: $1350 (request dates)
BAY LAKE TOWER 7/28 - 7/31/20
deluxe studio
themepark view
SOLD (request dates)
OLD KEY WEST 8/25 - 8/28/20
grand villa
hospitality area
SOLD (request dates)
POLYNESIAN 1/27 - 2/1/21
deluxe studio
standard
SOLD (request dates)
GRAND FLORIDIAN 9/19 -9/26/20
one bed villa
standard
SOLD (request dates)
POLYNESIAN 7/26 - 8/1/20
deluxe studio
standard
SOLD (request dates)
BAY LAKE TOWER 8/1 - 8/3/20
deluxe studio
standard
SOLD (request dates)
BOARDWALK 9/2 - 9/5/20
deluxe studio
boardwalk view
SOLD (request dates)
POLYNESIAN 8/30 - 9/2/20
deluxe studio
standard
SOLD (request dates)
BAY LAKE TOWER 2/24 - 2/28/21
two bed villa
standard
SOLD (request dates)